All Whispering gowns are constructed using the finest in French hand sewing techniques.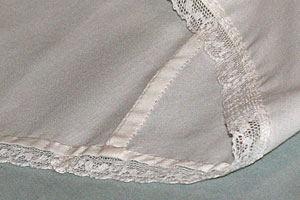 Detail of a French Seam.
Click image for larger view.
A French seam is an elegant way of enclosing the raw edge of the fabric so no rough edges touches the baby's delicate skin. I use a french whipped seam to connect delicate fabrics or laces.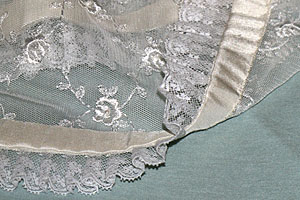 Detail of a Ribbon and Lace edging.
Click image for a larger view
Most gowns are constructed using a combination running stitch and a backstitch.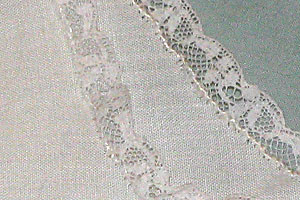 Detail of a Ribbon and Lace edging.
Click image for a larger view